Our Team
Ryan Rebant - Broker/Agent

Ryan is originally from Kansas and has lived in Berkeley Springs for 7 years. He is a former Army Captain and has served on the Town of Bath Council for the last 4 years. Ryan's technical ability will ensure clients are making the right decisions in real estate. He is married to Stephanie Rebant and together they have formed a highly effective listing and selling real estate team. He is a member of the the Eastern Panhandle board of Realtors, the West Virginia Association of Realtors, and the National Association of Realtors.
Jay Lawyer - Agent
Mistie Anderson - Agent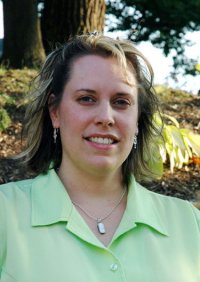 Stephanie Rebant
Stephanie has lived in Berkeley Springs for 7 years. She is a former Army Captain and is the President of Travel Berkeley Springs. Her people skills are top notch and are a requirement to help clients in this tough environment. Her problem solving skills will ensure smooth real estate transactions. Stephanie is Youth Group Leader at Calvary United Methodist Church in Great Cacapon, WV.
Diana (Dee) Slough
Originally a native of Missouri, Dee has lived in Berkeley Springs for the last 15 years. Her vast knowledge of people and properties helps all clients to successfully buy or sell their homes. Dee lives in the Town of Bath (Berkeley Springs) and has a Husband (Jim) and two daughters (Andria and Stephanie). She is a member of the local Chamber of Commerce and is a member of the Eastern Panhandle Board of Realtors.
Annie Kaminsky - Administrative Assistant
Originally a Floridian Native, Annie moved to Berkeley Springs several years ago and has found an immense appreciation for the wild and wonderful nature of West Virginia. She is always ready to assist customers and agents alike.
Chloe Riggs - Administrative Assistant
Chloe is the newest member of the Mountain Home Real Estate team! She is a part time Administrative Assistant working on the weekends, who always ready to assist you.